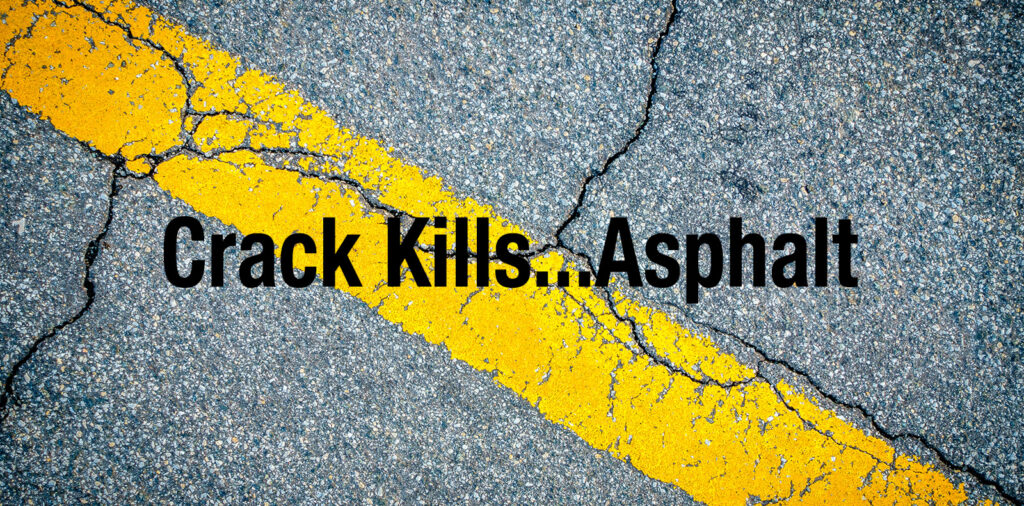 Asphalt Crack Repair
We repair cracks in asphalt driveways and parking lots
Blacktop crack repair – cracks in asphalt are ugly but that's not the real problem. Cracks weaken your pavement and lead to further breakdown, costing you big money.
Cracks in your driveway or parking lot let water penetrate into the base layers (the most important part of asphalt pavement). The erosion of the base creates voids that eventually turn into potholes and begin to destroy your asphalt's foundation.
You can prevent this issue with our cost-effective asphalt crack repair services. We start by cleaning the dust and debris from the cracks using air-pressure. Then we seal the cracks using a hot, polymer-based material (hot tar). The heat helps the sides of the asphalt in the crack to melt and bond with the sealer upon cooling. The sealer is elastic enough to expand and contract with the changes in weather, thus preventing further cracking in the same area.
Buck for buck, crack repair is the most cost effective maintenance you can perform to prolong the life of your blacktop surface. Don't wait until it's to late. Contact Kevin's Sealcoating today!
Schedule Your Free Asphalt Crack Repair Consultation Today!
Phone: 717-881-1087
Email:  [email protected]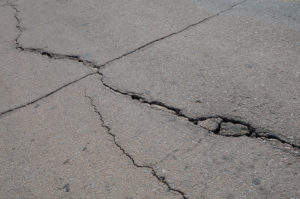 Service Areas
York County Pennsylvania:
Shrewsbury, Stewartstown, Glen rock, New freedom, Fawn Grove, Red Lion, Dallastown, Jacobus, York, Hanover, Spring Grove,Wrightsville and surrounding communities
Harford County & Baltimore County Maryland:
Parkton, Bel Air, Fallston, Jarrettsville, Hereford, North Harford, Westminster and surrounding communities